History

of Ben Thanh Market

Since the 17th Century there has been a Market in Ben Thanh, but it's character has changed and the buildings have been rebuilt many times. The current building just just reached it's 100 year mark as it was started in 1912 and opened formally in March 1914. At that time and for some time after it was known as New Ben Thanh Market, the original structure was restored and renovated in a major project that was completed in 1985 resulting in the building currently in use.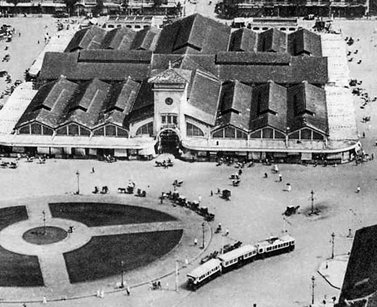 The original market of the 17th Century was an informal collection of vendors who had travelled along the Saigon River to bring goods to the city dwellers. It was already a major place to buy and sell goods by the time that the French came to the city in 1859 at which time they declared a formal market along French Colonial lines which included a wooden structure with a thatched roof.

That building however was destroyed by fire just a few years alter in 1870 but was quickly rebuilt using fireproof metal structure to become the largest and most central of the markets in the city. Ben Thanh market at that time became a hub for the city for transport and for trade.

Located today on what was originally disused wet land the current home of Ben Thanh Market was a project of the Mayor of the city who wanted a modern, in 1900 terms, building to serve his modern growing city. It took two years to complete the building with the iconic clock tower, with a large square around the market to allow easy access.

When all the vendors moved into the new market building the old building was not demolished but instead became a wholesale market which is now known as the Old Market or Chợ Cu. It is one of the more popular of the other markets of the city.